Wow, those are busy times! Instead of writing several texts, I'll try to compress what happened in the past few weeks and what will happen in the next weeks into just one post. Some of you might have noticed already: I worked on a redesign of my website. 54 old project and workshop pages already got a makeover, I added fresh content from old harddisks and I made a RANDOMIZER which aims to let you discover some of my old and new projects, on which you'd otherwise never click.
Next up is a new front page – but this will have to wait until I have more time.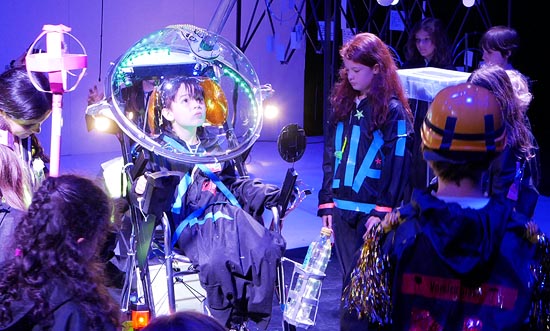 Future exploration workshop:
Three weeks ago, Kati and I gave a future exploration workshop for kids in collaboration with Germany's biggest kids & youth theatre. This was so much fun, such an energetic week and I love the outcome! Check out the documentation (incl. video)!
20 Windmill-powered music boxes playing "Für Elise"
Right after the final performance, I traveled to Namur, where KIKK festival happened. It's one of my favorite annual art/tech events and I was very glad that they asked me to develop a new large scale public sculpture! I'm very happy with how it turned out. You can find the documentation here. The installation will still be on display until the end of this month.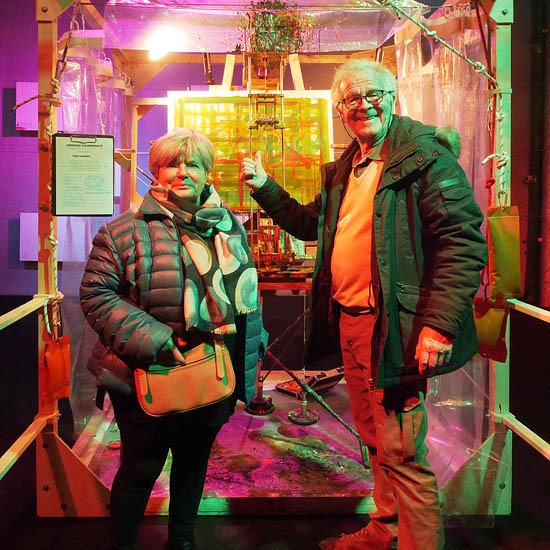 Instant Art Career in Maubeuge
After KIKK, I went on to Maubeuge in France. There, I was setting up Instant Art Career for a splendid show called "Smart Factory". If you live around the corner, go there, make a painting and join me for the big auction when I'll return next Sunday! All the money that each painting makes will be distributed among the artists (=visitors) who painted it. This is your chance to ca$h out and to become a famous artist!
Workshop in Tunisia
Right after when I return from the auction in France, I'll jump into the next plane to Tunis. There, I'll give a workshop on building DIY arcade machines together with Antonin Fourneau. The results will be shown at the local E-Fest and I'm sure it will be super, because Antonin is the guy behind the splendid Water Light Graffiti. But I'll write more about this later.